Women thinking about having breast augmentation surgery need to take time to find a qualified doctor. Breast augmentation is major surgery, and there are risks. Women can minimize these risks by choosing a surgeon with excellent skills and years of experience. Continue reading for tips on finding the best surgeon.
Look at Credentials
When looking for Breast Augmentation Surgeons, make sure candidates are board certified. To become a board-certified plastic surgeon, doctors must complete training, testing, and experience.
American Board of Plastic Surgery (ABPS)
Surgeons certified by the ABPS have general surgical training and cosmetic surgery training. There are search engine tools that will help you search for board-certified professionals.
American Board of Cosmetic Surgery (ABCS)
Surgeons with ABCS certification have received training in plastic surgery or general surgery. Following that training, they received additional training in cosmetic surgery. Patients can rest assured that a doctor with ABPS or ABCS certification will be qualified to perform the surgery.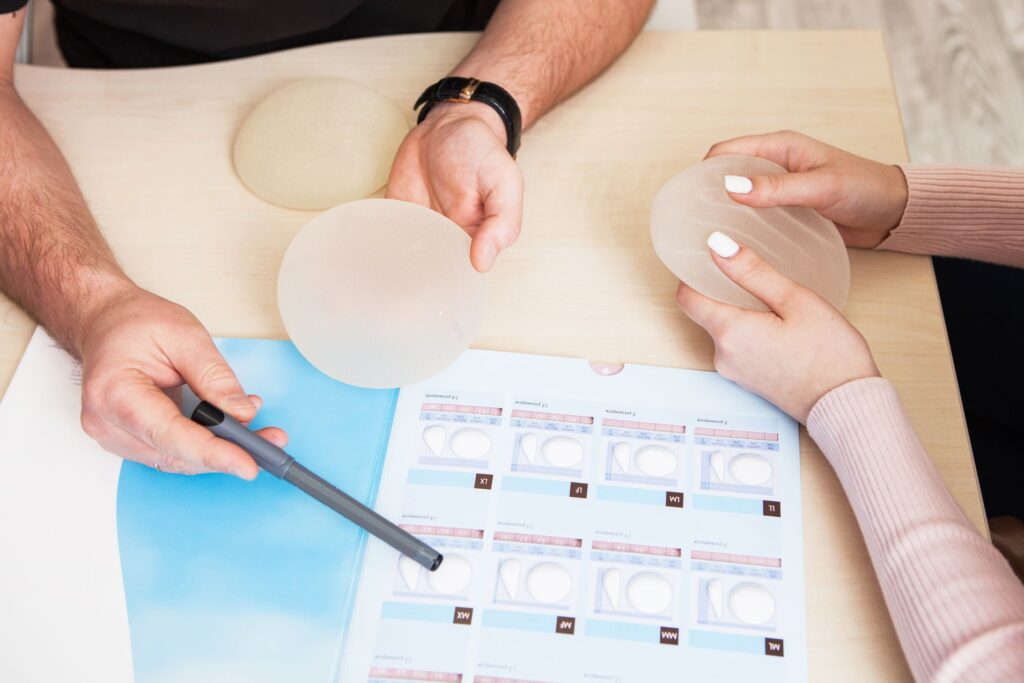 Look for Experience
The more experience a surgeon has, the better. Ask how many breast augmentation surgeries the doctor has completed and how often they perform these surgeries. Surgeons must determine the best shape and fit for implants to obtain the look patients want. As doctors gain more experience, they become better at this.
Get Reviews
Read online reviews for doctors at sites like Healthgrades.com. Be sure to check to see if any disciplinary action has been taken against surgeons in the past. This site will also allow you to check the status of a surgeon's license. When reading reviews, be sure to read more than a few. Lots of people post negative reviews, and some write glowing ones. Patients won't understand a doctor fully unless they read many reviews.
In addition to looking online, ask for recommendations from people you know. They will be the most honest with their reviews. Ask them if they would recommend the doctor they used and why. Ask about the surgeon's bedside manner, their willingness to listen to patients, and their actual skill in surgery. All of these factors are important when choosing the right surgeon.
Make a Consultation Appointment
After you narrow down the candidates to a few surgeons, schedule several consultation appointments. A consultation is a patient's chance to get to know a doctor and make sure that you trust him. A surgeon should do an examination, but then spend the most time explaining the procedure, exploring different options, and answering questions. Be sure to understand fees and whether insurance will pay for any part of the procedure.
During a consultation appointment, be sure to ask questions about what to expect before, during, and after surgery. Find out how long the recovery process will be. Be sure that the surgeon understands what you want in augmentation surgery. Patients should feel comfortable with a doctor and their practice.
There are many cosmetic surgeons practicing today. After thorough research, consultation, and planning, choose the surgeon you feel will best meet your needs.